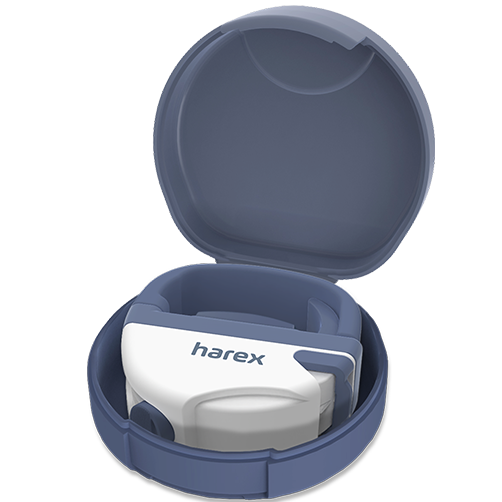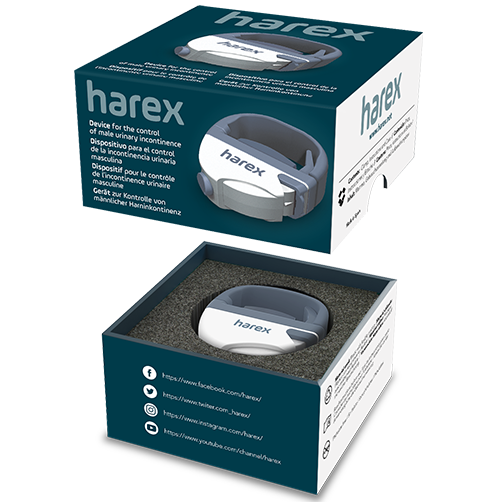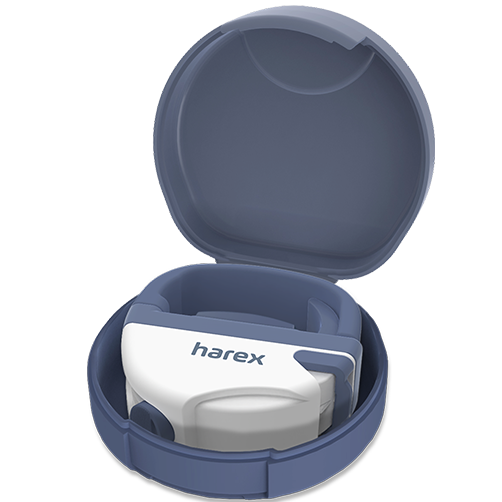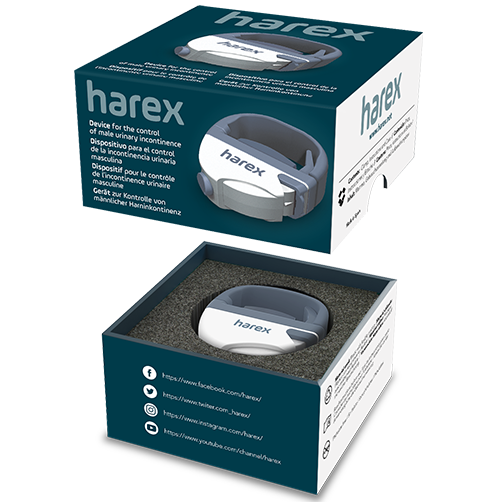 HAREX® Premium device for male urinary incontinence
129,00 €
*Shipping costs included*
Harex is a high-quality medical device to improve the quality of life in male urinary incontinence. Placed just below the tip of the penis, it stops the flow of urine by applying gentle pressure to the urethra, preventing and controlling involuntary urine leakage.
Description
Product features and benefits
The HAREX® Premium Male Urinary Incontinence Control Device is a groundbreaking medical device designed to solve the problem of male urinary incontinence. Here's why it's the preferred choice for many:
HAREX® Premium device for controlling male urinary incontinence – your solution
Customer reviews
Your feedback is crucial to helping others make informed decisions. In summary, the HAREX® Premium Male Urinary Incontinence Control Device is a groundbreaking solution designed to improve the lives of men with urinary incontinence. With its proven effectiveness, comfort and discretion, it is the choice for those seeking renewed self-confidence and freedom. Don't let urinary incontinence limit your life – choose HAREX® and take back control.
It was a useful option for me to moderate urinary incontinence and I don't found the need to undergo surgery or other invasive procedures.
It is a discreet and convenient option for managing urinary incontinence. I wore it throughout the day and is not visible under clothing, which is the best thing.
Harex has a high level of effectiveness in minimizing urinary leakage, and patients have reported no adverse effects from the device.
Robert was becoming a grumpy old man, ashamed to even see the grandchildren… Since the pharmacist gave us Harex, Robert's mood has improved.
Male urinary incontinence statistics
To give you a better understanding of the prevalence of male urinary incontinence, here are some key statistics:
EC certificate for Harex
We are proud to announce that Harex is EA (European Accreditation) certified and therefore meets the strict regulations set by the European Parliament and Council.
Our commitment to excellence is further underlined by obtaining the EC certificate in accordance with Regulation (EU) 2017/745 of the European Parliament and of the Council of April 5, 2017 on medical devices. This certification guarantees that Harex adheres to the strict guidelines and requirements necessary to ensure the safety and effectiveness of medical devices.
Choose Harex for your medical devices and experience the peace of mind that comes with a product certified to the highest European standards.
Pricing and Inquiries
We are at your disposal for price details and inquiries. We offer competitive pricing and specialize in helping you improve your quality of life when it comes to urinary incontinence.